Scroll Saw Blades, Saws and Accessories - Choose scrollsaw blades from Swiss made by Pegas or German Made by Niqua
Buying Better Scroll Saw Blades Saves You Money - And Makes Scrolling More Fun!
What makes Pegas & Niqua the most sought after scroll saw blades manufacturers for durability, sharpness and ease of use?
Take a look at the magnification image above - you can actually see the difference in quality of the steel.
Steve Good compares Olsen Scroll Saw Blades, Bosch Blades, Flying Dutchman Scroll Saw Blades, and Skil with our Pegas brand scroll saw blades.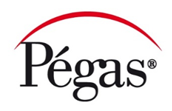 Pegas Highlights come from perfect heat treatment and precise teeth formation. 1) Perfectly set teeth to ensure accurate cutting and a clean, smooth finish, 2) Precision stamped, tooth by tooth for straight cuts, 3) Perfect heat treatment means they are hard yet not fragile, 4) Stay sharp longer and last longer, 5) Quieter with less vibration or burning.
What makes Pegas® Blades Cut Straighter?
​Pegas® scroll saw blades teeth are perfectly and equally set (right & left) which enables the blade to cut straight. If this setting is not properly mastered, the blade deviates. This is what happens with most of our competitors' saw blades. The user has to compensate for the deviation by holding the sawed item at a certain angle. This way of sawing is unnatural and the result cannot be compared to an item sawed with a Pegas® saw blade.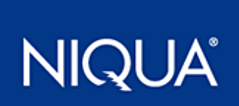 Niqua Highlights come from the experience of make jewelers equipment. 1) Spiral Blades with Flat Ends for easier install, 2) The wildly popular ULTRA Reverse that features a fast cut with every third tooth reversed for quick, clean cutting. 3) Top quality with precision heat treatment for durability and cutting control.
»Read Steve Good's intro to Niqua Blades