Wooden Dowel Pins - Fluted (multi-grooved) and Spiral Groove
Made here in the USA - Fluted dowel pins in fractional sizes are made of Birch. Metric sized wooden dowel pins are made of Beech.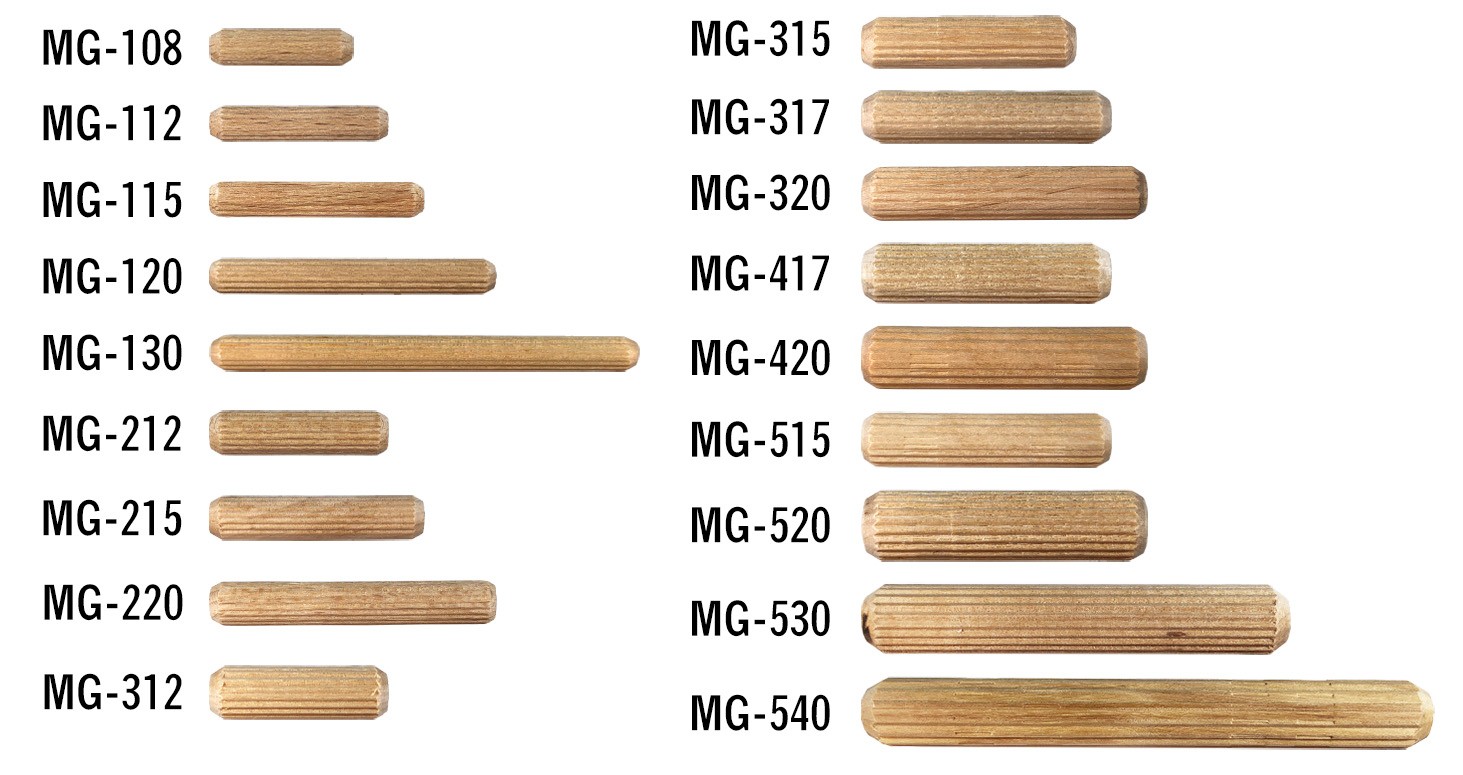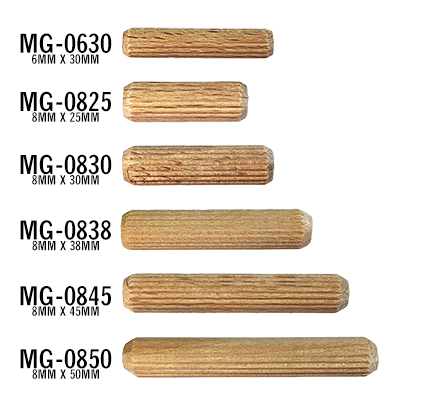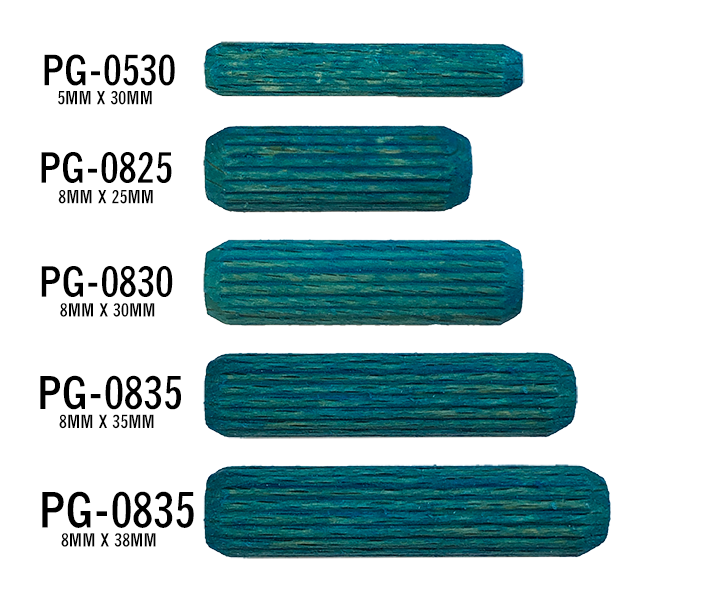 *Images show our dowel pins in stock, bagged in quantities as small as 100 pieces. Many more dimensions available by special order.
Shop here for a great selection of multi-groove (fluted) dowel pins. Plus Spiral Grooved Dowel Pins by special order. Whether you need 100 pieces or 100,000 we can provide you with quality USA made wooden dowel pins, kiln-dried to 6 - 8% moisture.
Dowel pins are used across all types of wood working, cabinet making and more to create a strong connection. We are proud of the wooden dowel pin selection and incredible quality we offer to our customers in convenient quantities and at fantastic wholesale prices.
• FRACTIONAL Sized Fluted Dowel Pins: From 1-1/4" X 1" up to 1/2" X 5"
• METRIC SIZED Fluted Wood Dowel Pins: From 6 mm X 30 mm to 8 mm X 50 mm
• PRE-GLUED Fluted Metric Sized Dowel Pins range from 6 x 30 mm to 8 x 50 mm in stock, plus many more options by special order.
• Plus a complete range of Spiral Groove dowel pins are available by special order.
Our diameter tolerance is +/- .005" for Multi-Grooved / Fluted dowel pins and Spiral Grooved Dowel Pins. Can't find a wood dowel pin you require? Contact us - we can probably find it for you at a fantastic wholesale price.
First, choose your style of dowel pin, then choose your measurement.