Smooth Wooden Full Round Balls | Split Half-Balls
Choose from a variety of sized wood balls at fantastic wholesale prices.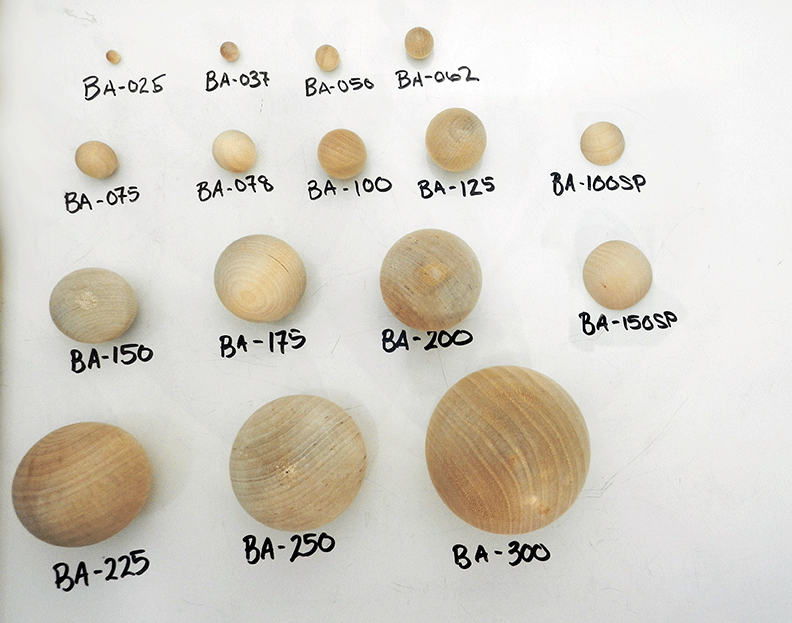 Smooth full round wooden balls made with quality hardwood. Ready for your wood crafting project these wood balls range from 1/4 inch to 3 inches in diameter.
Bear Woods Supply is a great source for this type of wood craft project. Wooden balls are used in dozens of projects, and you can be assured of quality and great prices. || Looking for a wood part and can't find it on our site? Please let us know and we will do our best to help.